FLOATING DOCK TALK: PWC PORTS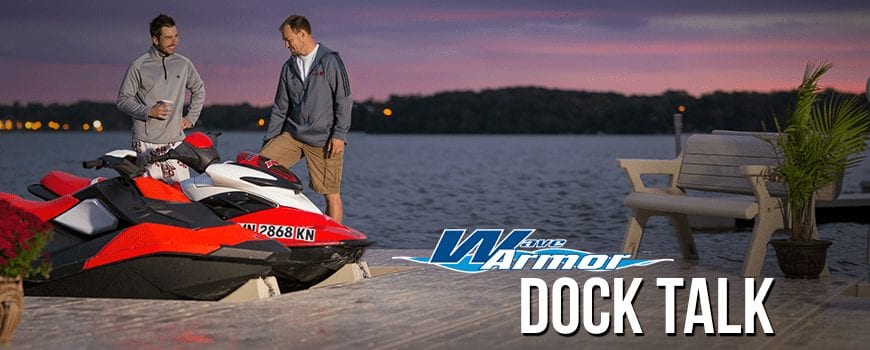 Simply put, a PWC Port is a dry dock solution for Personal Watercrafts. A user can, with ease, push-off and drive-on to a PWC port with little to no effort. At Wave Armor, we offer a variety of PWC Ports, and we even offer Boat Ports.
Each Wave Armor PWC Port is designed to integrate with our Wave Dock Floating Dock System and can also stand alone, connect together or to other standard and floating dock brands and structures. PWC Ports are available in a variety of widths to meet the specific needs of both waterfront homeowners and marinas.
As with all of our Wave Docks, and Boat Ports, the Wave Armor PWC Port is crafted from beautifully Roto-Molded Durable Polyethylene Construction and offers built-in UV-Protection. Our PWC Ports are foam filled to provide extra buoyancy and structural integrity, and consist of two integrated side pontoons. Securing your Personal Watercraft to our ports is simple with removable bow straps and tie-down rings.  Your Personal Watercraft's hull stays protected with our built-in, adjustable, Polyurethane wheels. These Polyurethane wheels allow a user to simply drive on to dry dock, or push-off to enjoy the water.
As with most of our products, our PWC Ports can stand alone, or be integrated into our Wave Dock Systems.
---
---