Welcome to Wave Armor — the most advanced generation of modular floating dock systems. Our unique fabrication process creates a premium product integrating both unrivaled durability and functionality. Offering the quintessential resort experience right at the door of your waterfront home. Wave Armor products are formulated with only the finest materials and constructed under highest industry standards to provide our customers premium quality and performance while minimizing maintenance and showcasing modern, state of the art design. We don't stop there, with a full line of accessories offered, our modular, fully integrated dock system give virtually endless options to meet your very own needs and bring your waterfront living dream to life!
MAKING WATERFRONT LIFE
EASIER.
"It's that simple."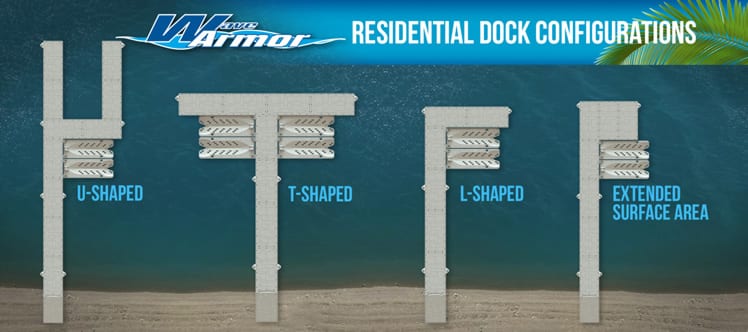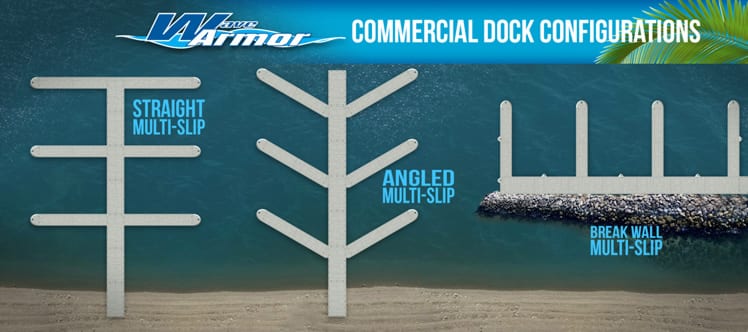 Plan Your Dream Dock

Use our Custom Dock Builder to customize your dream dock from your computer or tablet. Here you can layout and customize your dock, save, print and email your dock build, and even submit your very own dock build for a quote request. Our customer service team is available to help you along the way with any questions you might have.
STEP 1: SIZE AND SHAPE
Determine what size and configuration will suit your needs. Do you need an U-Shaped, T-Shaped, L-Shaped, or Extended Surface Area? Do you have a boat? Personal Watercrafts? Kayaks, Paddle boards? How you use your dock will help determine the layout.
STEP 2: LOCATION
Evaluate your waterfront location's depth, bottom composition and potential for fluctuating water levels. This will help to choose the best mounting option for your dock.
STEP 3: ACCESSORIZE
Decide which accessories will enhance your enjoyment of the waterfront life. Wave Armor accessories create a fully integrated finished look and feel, while maximizing ease of use.