Modularity is critical and the Wave Armor® Floating Docks and Wave Ports™ can be assembled into an infinite number of layouts to meet the exact configuration desired. To top it off, Wave Armor® has a full line of accessories that incorporate beautifully within the design of your floating dock layout giving the overall floating dock system a fully integrated finished look and feel.
MAKING WATERFRONT LIFE
EASIER.
"It's that simple."
Our mission is to be the brand of choice for waterfront home owners and marinas alike by providing products that are not only supremely functional but also aesthetically pleasing to help enhance the precious time we spend on or around the water.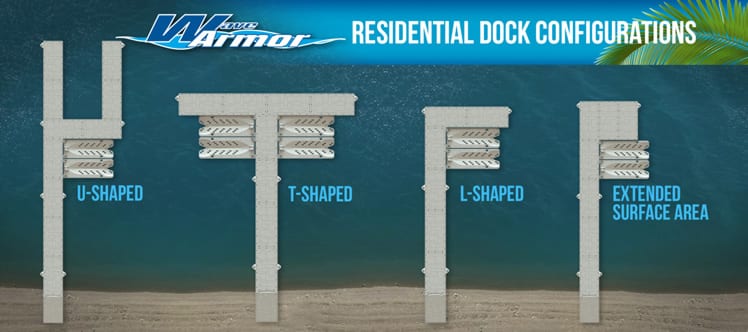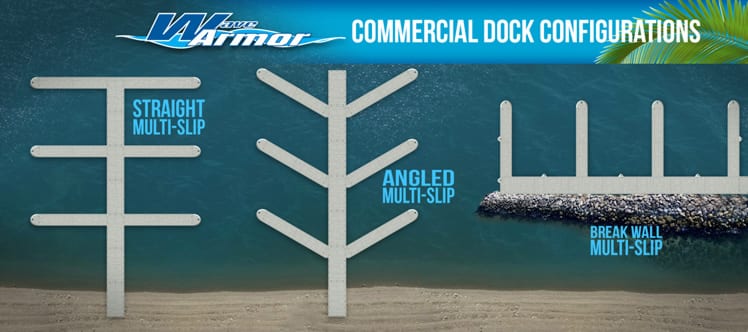 Plan Your Dream Dock

Use our Custom Dock Builder to customize your dream dock from your computer or tablet. Here you can layout and customize your dock, save, print and email your dock build, and even submit your very own dock build for a quote request. Our customer service team is available to help you along the way with any questions you might have.
STEP 1: SIZE AND SHAPE
Determine what size and configuration will suit your needs. Do you need an U-Shaped, T-Shaped, L-Shaped, or Extended Surface Area? Do you have a boat? Personal Watercrafts? Kayaks, Paddle boards? How you use your dock will help determine the layout.
STEP 2: LOCATION
Evaluate your waterfront location's depth, bottom composition and potential for fluctuating water levels. This will help to choose the best mounting option for your dock.
STEP 3: ACCESSORIZE
Decide which accessories will enhance your enjoyment of the waterfront life. Wave Armor accessories create a fully integrated finished look and feel, while maximizing ease of use.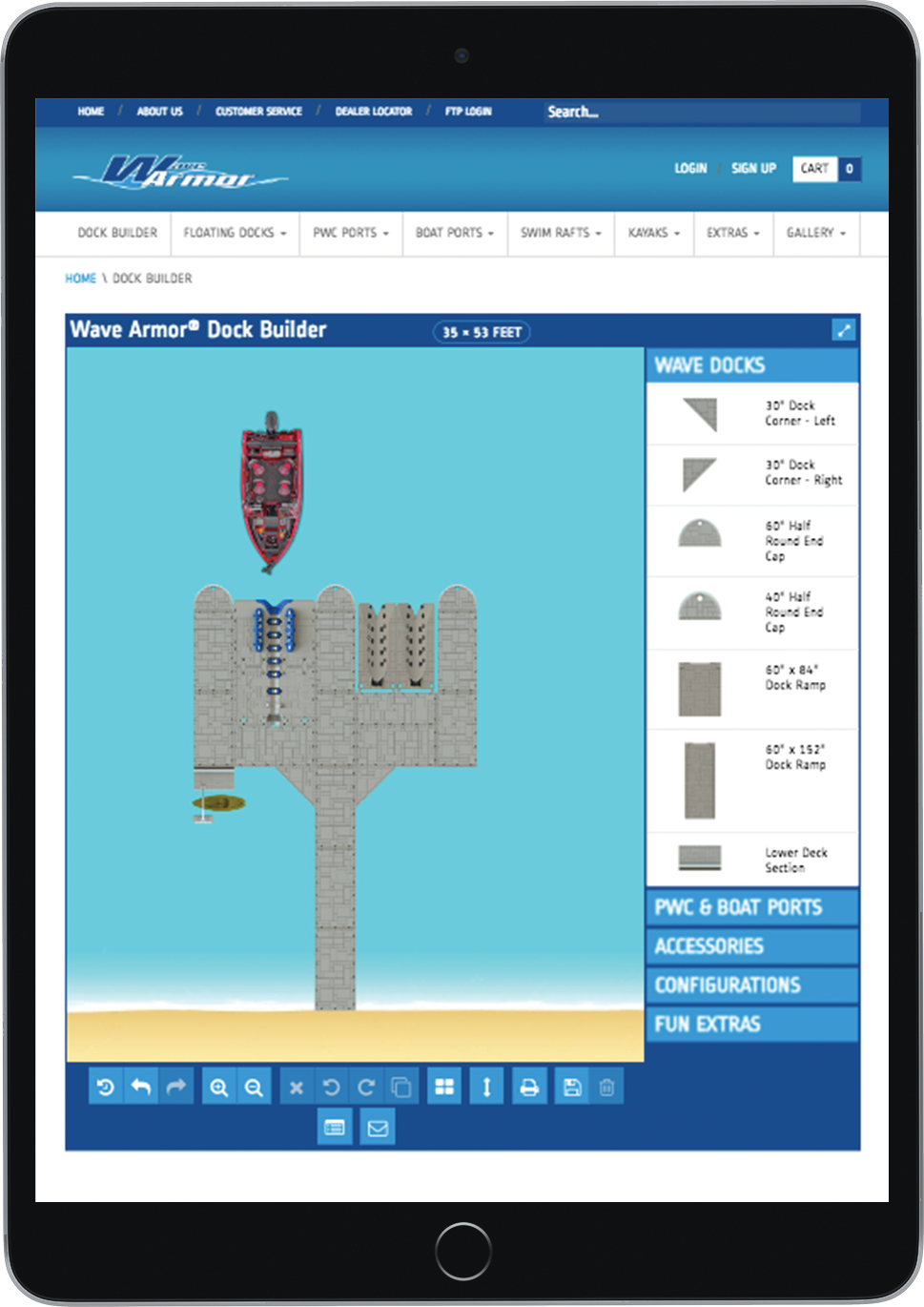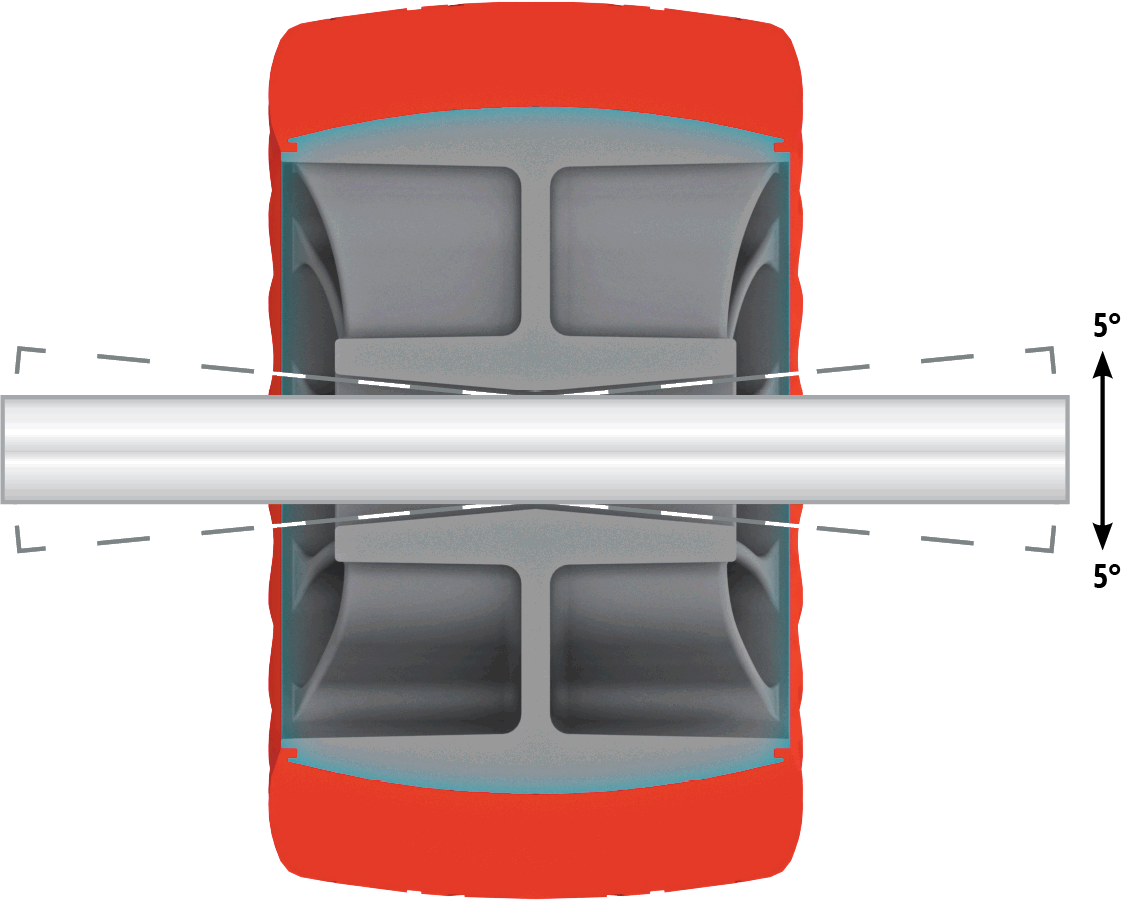 This NEW ultimate game changing, innovative wheel design brings docking to a whole other level!
Tapered axle hole allows wheel to "float" and self-adjust an extra 5 degrees each way.
Shock absorbing patent pending design
Soft surface and slight arch of the wheel shape guarantees smooth performance.
Wide wheel provides more weight distribution.
Extremely soft and forgiving wheel material will protect boat hull from scratches and adapt to specific shape of the boat hull including side ribs.