Wave Armor Introduces New Innovative Products
Wave Armor's modular design and fully integrated accessories make it easy to configure a dock layout tailored specifically to your needs. Whether it's relaxing in the fresh air, entertaining or enjoying your favorite water activities such as boating, jet skiing or kayaking, Wave Armor has you covered. With less maintenance and longer wear than other traditional dock materials, your Wave Armor dock will extend your hours of enjoyment and give you more time to do the things that you love the most.
Wave Armor's unique, patented, paver-style design offers the visual appeal you want with the safety and comfort you demand. The detail of the patterned grooves was thoughtfully designed for optimal water runoff, creating a cleaner, non-slip surface that stays cool to the touch even on the sunniest days.
New Pontoon Port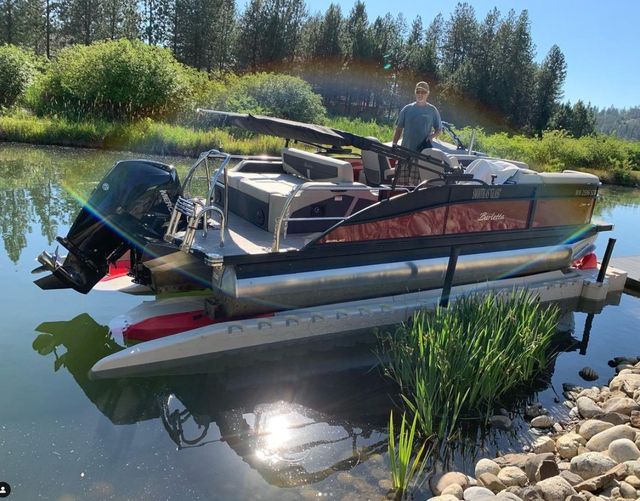 A game changer in pontoon docking! Wave Armor is the first to innovate & manufacture a drive-on floating Pontoon lift! No longer does it take 2-4 people to dock your expensive pontoon on a windy day and it only takes a few seconds to launch on the water. The Wave Armor Pontoon Port does not need any adjustment for changing water conditions and does not need a battery or solar for power to lift or lower pontoon. It also provides a platform around your pontoon for loading and unloading and is as simple as drive on and drive off. No power is needed and fits pontoons and tritoons up to 25 ft. Our pontoon ports will be available with or without a canopy and will be comparable in price to conventional lifts.
New Pro 8 Boat Port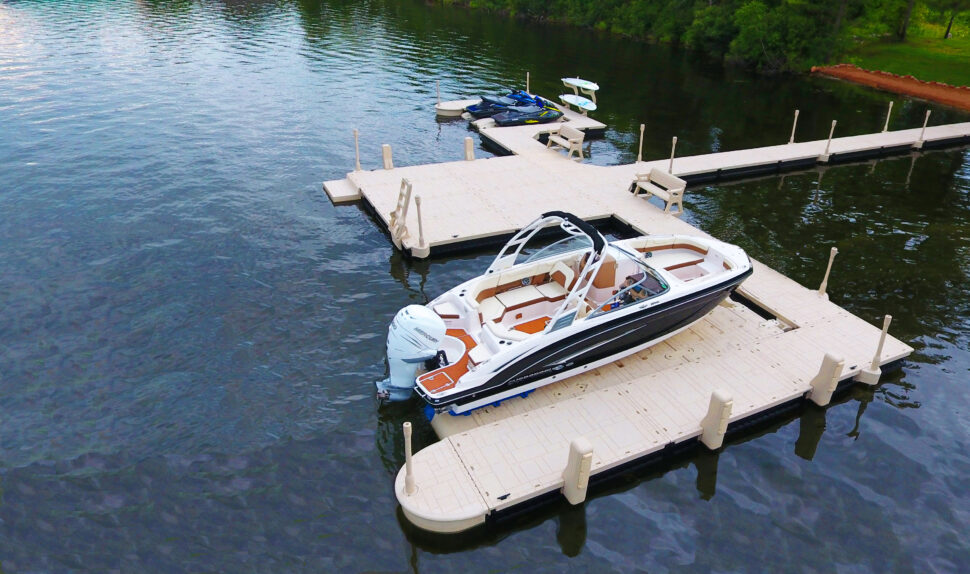 The newest addition to the Wave Armor boat port line! The Pro 8 Boat Port is engineered to be the most customizable docking system, supporting boats up to 4,200 lbs. Additional side extension decks allow you to expand the width for more walkaround room while increasing the capacity. Features an adjustable bow stop and optional push-arm system.
The Wave Armor Boat Port is by far and away the best way to put your Lund, Alumacraft, Warrior, Yarcraft , Ranger, Skeeter or other quality fishing boat up and out of the water. The boat port has all the advantages listed as the pontoon port and fits boats from 16 ft to 20 ft.
Innovative Dock Builder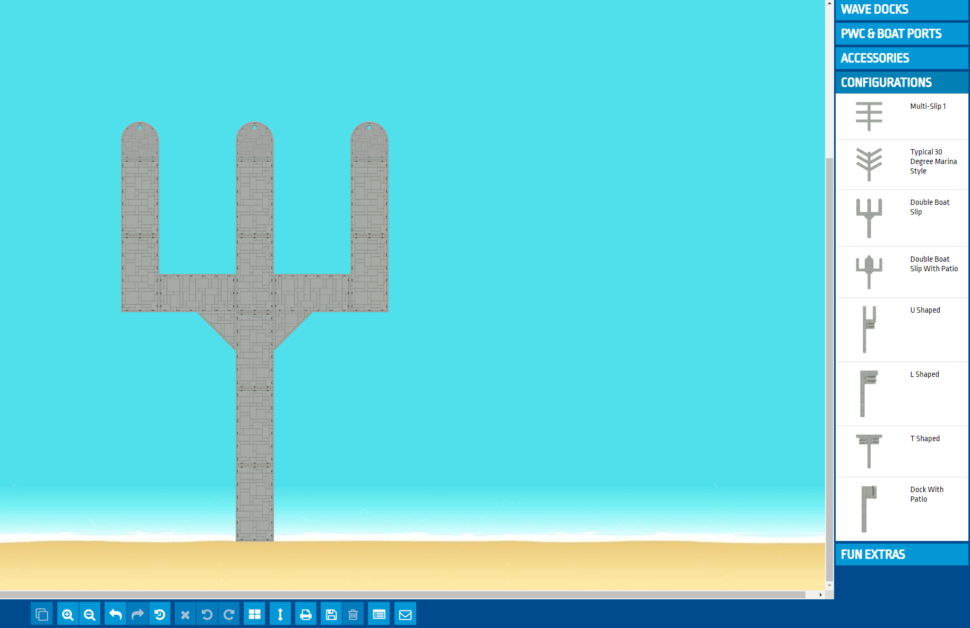 Our website (www.wavearmore.com) custom Dock Builder to create your dream dock from your computer or tablet. Here you can customize a dock to best fit your unique personal or commercial needs. Save, print and submit your layout by emailing Wave Armor for a quote. Our customer service team is available to help you along the way with any questions you might have.
2023 Minneapolis Boat Show
Wave Armor is happy to announce our attendance at the 2023 Discover Boating Minneapolis Boat Show! Waterfront owners that are looking to invest in their shoreline, come check out our ONCE IN A LIFETIME offer in booth 303B.
---
---