Wave Armor Docks
Wave Armor is leading the way with innovative features like Flagstone deck finish, attachment slots and a full line of accessories to enhance your complete Dock System. A Wave Armor dock is more than just a place to park your boat – it's an extension of your lifestyle. Imagine being greeted at the water's edge with what's essentially a patio on the lake, where you can lounge comfortably and entertain friends and family in style.
Wave Armor accessories transform docks from utilitarian to utopias, incorporating beautifully within the design of any modular Wave Dock layout, creating a fully integrated finished look and feel, while maximizing ease of use.
There are multiple ways to anchor your floating Wave Armor Wave Dock. Main factors to consider:  Bottom Structure & Depth, Water Current and Fluctuation. This will determine if you will secure your dock with posts or use one of our anchor systems.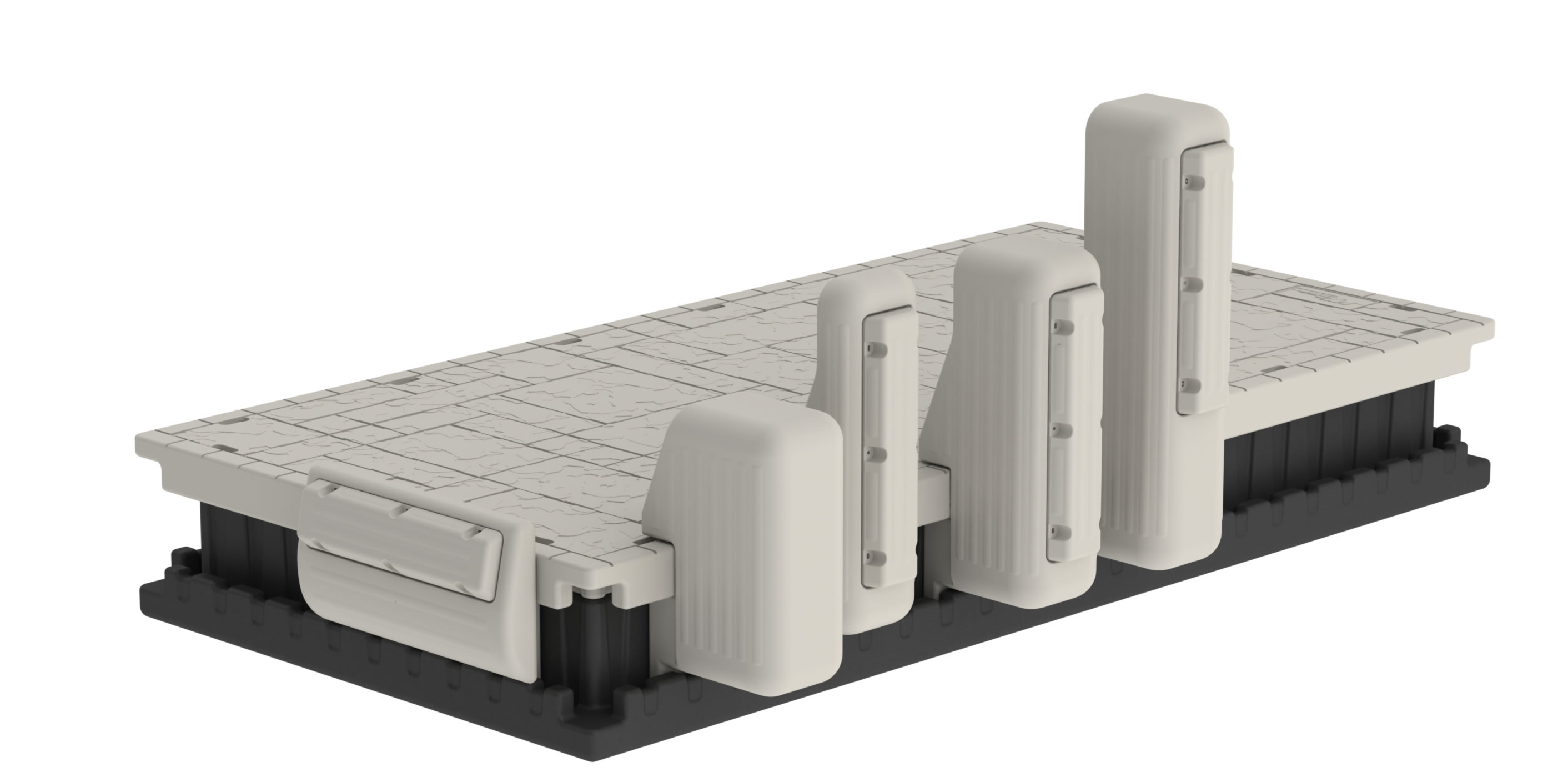 Wave Armor dock bumpers are designed to securely mount in the H-Beam channel providing ultimate protection for traditional docking. Standard bumpers are constructed of extra thick and rugged polyethylene and enhanced two-part bumpers are combination of polyethylene and marine grade vinyl insert, creating soft cushion for safe and comfortable docking.
Step on any Wave Dock, floating dock and you'd swear it's a singular construction straight from the showroom floor. But below your feet unseen, Wave Armor's innovative, patented H-Beam system connects multiple modular dock sections to create a sleek and stable custom dock layout.